Technical Information
The full curl method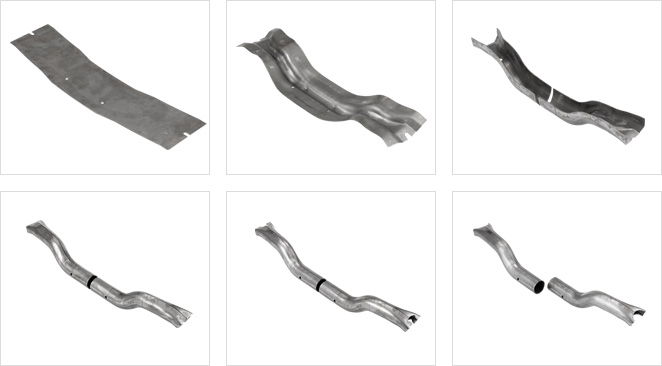 The full curl method is a technique in which a steel sheet is formed into a three-dimensional hollow shape. It offers a high degree of design freedom and can reduce the cost of materials, since it uses steel sheets, which are cheaper than pipe.
When used in links, it can trim weight by decreasing sheet thickness and increase reliability thanks to the weld-less structure.
Moreover, using the full curl method in products with pressed parts construction can reduce the number of components and dies.