Products List
Our outstanding performance in all aspects of Quality (Q), Cost (C) and Delivery (D) has earned us a high reputation from the world's car makers as a reliable supplier of suspension parts in Japan.
Car

Rear Suspension Member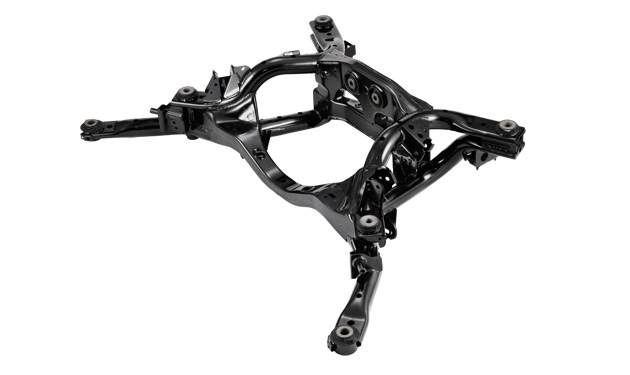 This is a stiff rear suspension member with six mounting points.
The placement of pipes with excellent stiffness performance near the input points achieves a 3-dimensional mezzanine structure with an extremely high degree of stiffness.
Rear Beam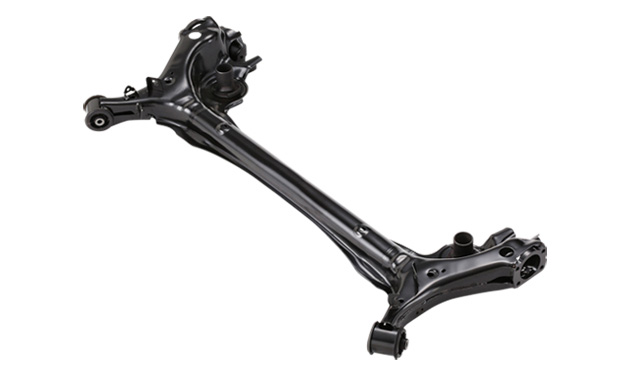 This is a rear beam axle in which the left and right trailing arms and crossbeam have been made into a single unit.
By joining trailing arms and a crossbeam of different thicknesses into a tailored blank, the load from the tires can be transmitted effectively and stiffness can be increased while weight is decreased.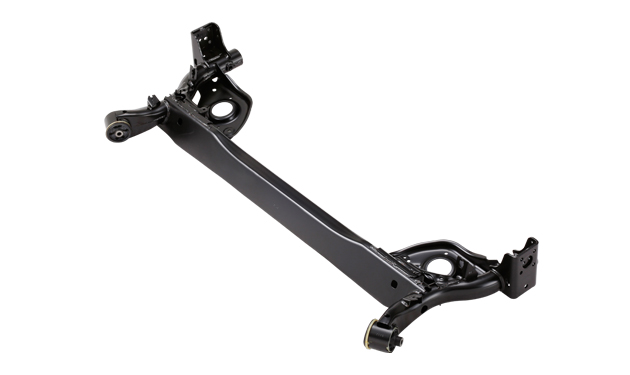 This is a rear beam axel in which pipes made of curled steel plate are used for the left and right trailing arms.
Curling steel plate enables perimeter changes, expanding freedom in designing the cross-section of positions requiring strength and stiffness. It also enables inexpensive manufacturing, bringing costs down.
Brake pedal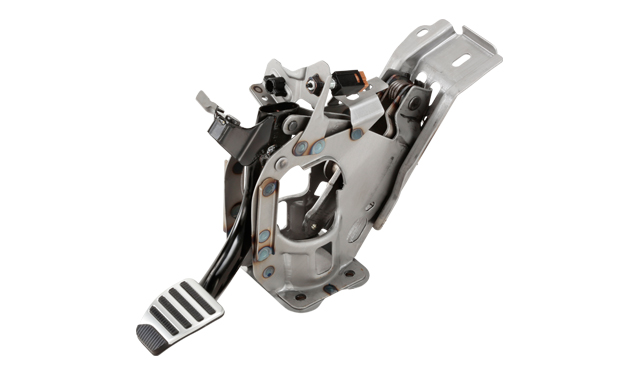 This is a brake pedal that suppresses retreat of the pedal during a collision.
The built-in retreat suppression system kicks in during a collision, moving the pedal lever toward the front of the vehicle and softening the impact on the driver's foot.
It also uses a link structure that enables powerful braking force with a short stroke.
Oil pan