Dies and production equipment technology disseminated globally
Production equipment technology
YOROZU Engineering achieves high quality at low cost through an integrated production system for dies and production equipment.
Design of production equipment / jigs
We use 3D solid design. Interference, optimal welding position, and takt time for the designed production equipment / jigs are verified in a Robcad system.We also advance the handling of innovatively automated equipment, with the objective of increasing production efficiency.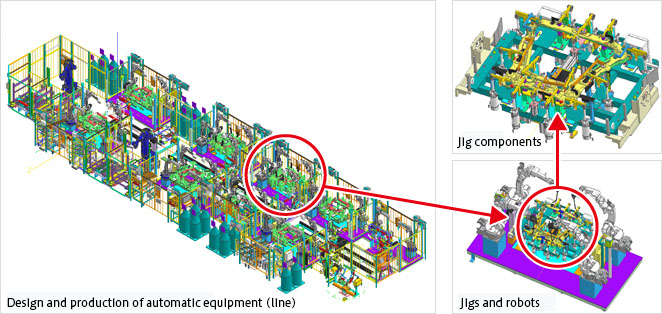 Production and adjustment of equipment / jigs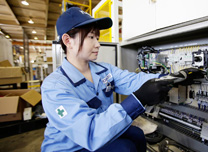 Wiring
We handle everything in-house, from equipment / jig assembly to control wiring / PLC programming.We even go so far as to check the final quality as suspensions of pressed parts made from dies, thereby further supporting high quality.
We also boldly embrace the challenge of new technology. We globally supply new technology leading to increased productivity.
Data for completed equipment / jig

Jigs and robots

Completed equipment layout