Dies and production equipment technology disseminated globally
Die technology
We manufacture dies through an optimal process based on simulation and analytical technology.
Molding simulation
We verify moldability before design. We check feasibility and moldability in established processes, provide feedback to processes, and make structural proposals on molding for die design.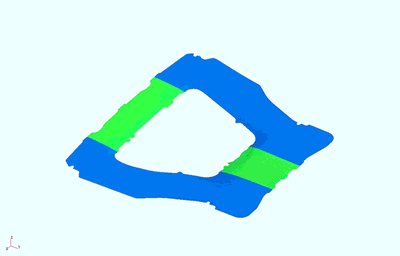 Die design
We use 3D solid to design dies. We can handle many suspension parts based on our accumulated knowhow and a standardized database.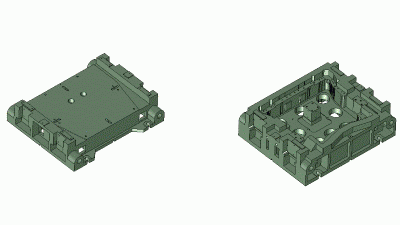 Production of machining data (NC data)
We produce machining data for the optimum machining method based on the designed 3D solid data. We support automatic operation by producing data on the processing conditions optimized for each machine tool and transmitting the data, assigned to the different machine types.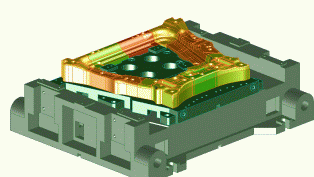 Machining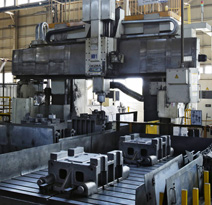 We have equipment such as a large five-face processing machine/portal processing machine, vertical machining tools, and horizontal machining tools.
We ensure a high rate of operation through automatic operation. The five-face processing machine in particular can handle diverse machining using 90°, 60°, and 30° main axis attachments.
Die assembly and adjustment
Following die assembly, a parts production trial and quality/productivity verification are conducted. In response to the advancement of modularization of automobiles, the shape of complete dies is measured with contactless measuring instruments and converted to machining data, which is fed back to the next die as data.
Die assembly

Die adjustment

Feedback of machining data to the next die